I took the passion test once and learned I had four passions in life. Two of them were to spend time with my family and travel the world. 
Well, it took three years from that point for me to actually get my very first passport. And of course, I took my family to get theirs too! I've always traveled with my family, but our trips up to then were limited to Florida. Getting that passport opened up a world of possibilities for us. ……….
[Read the rest of my post by clicking here]
Make sure you click over to Wordtraveling.com and Cast your "Vote for Travel' by entering the awesome $1500 vacation giveaway to the incredible Beaches of Ft. Myers/ Sanibel and to read more posts from other bloggers and family travel experts in our third annual series!
No purchase or real voting necessary!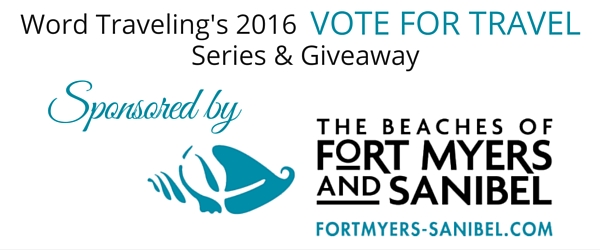 *Terms and prize details can be found at WordTraveling
Click the image below to read the rest of my post and ENTER TO WIN: